Description
Features
Using two clamps to fix two sides of head, easy to install and easy to clean.
Made by MIT SS304, SS316 material, suitable for various industry and food grade industry filtration.
High flow capacity , high capacity.
Shell strength calculation according to CNS standard.
Using electrolyze for surface finished, no stain stick on the shell.
Bottom cover and shell was sealed very tight, in order to prevnt RO from leaking.
High strength metallic materials, solid structure, to extend the usage of RO.
Applications
Water
Groundwater
Food Industry
Beverage Industry
Environmental Industries
Electronic Industry
Machinery oil
Electroplating Industry
Petrochemical Industry
Pool
Unique liquid filtration
Industrial wastewater treatment
Specifications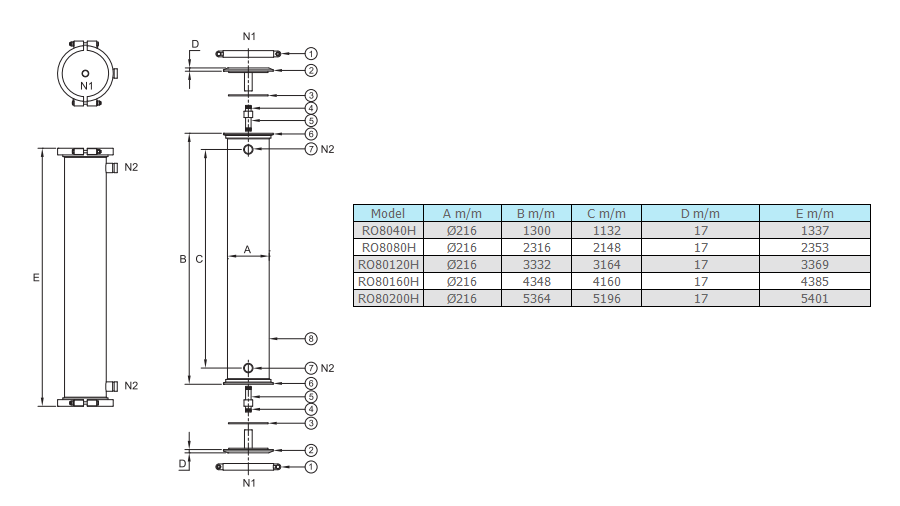 Description of Model No.