Description
เครื่องพิมพ์ปลอกมาร์คสาย และ เทปพลาสติก สำหรับงานไฟฟ้า ตู้คอนโทรล และอุตสาหกรรมต่างๆ (Marking Tube & Label,Printing Machine)
รุ่น LM-550A/PC
เครื่องมาร์คสายไฟรุ่นใหม่ที่เข้ามาทดแทนรุ่น LM-390A/PC,LM-380A,LM-380E ที่ยกเลิกการผลิตไปแล้ว
สามารถเชื่อมต่อสั่งงานผ่าน PC ด้วย สาย USB หรือ Flash drive ได้
Developed for maximizing cable marking job productivity
Professional choice for your cable marking job!
⊗ Our fastest printing speed ever!                                         ⊗ Versatile printing capability! (Tube Ø 1.5-8.0mm.)
⊗ Connect to your PC with a USB cable or a USB flash drive    ⊗ Comes with plastic carry case
⊗ The dedicated "LETATWIN PC EDITOR" application software included.

Is entirely new designed lettering for professional use of both tube and label marking with many attractive and user-friendly features.
Professional choice for your marking job! The class's fastest marking job! High volume memory! USB makes PC access easier!
♥ Long consumable roll length
LM-550A/PC adopts the dedicated consumables which have a longer roll length. Long roll length saved reloading time.
♥ High-speed marking
LM-550A/PC has an enhanced feeding system that provides you with marking speed at 40mm/sec.
LM-550A/PC can make approx 52pcs of 20mm-length tube per minute.
♥ Maximum 250,000 characters built-in large memory storage
♥ Easy access from your PC with USB
    LM-550A/PC features a USB port for a direct cable connection with a Windows PC (for direct printing or file transfers)
and a USB flash drive slot for transferring computer files made in our dedicated "LETATWIN PC EDITOR" software.
  – PC Requirements for Windows 10/8.1/8/7 operating systems.Windows is a registered trademark of Microsoft
Corporation(US) in U.S.A or other countries.
♥ Versatile marking capability
    various marking media and sizes
– ø 1.5-8.0 mm. PVC tubes
– ø 2.0-6.5 mm. Heat Shrinkable tubes
– 5mm./9mm./12mm. wide MAX dedicated tapes
– I.D.plates
– Oval tubes (for the availability of European style marking media, please contact our distributor)
To optimize printing quality, multiple combinations of settings (such as vertical/horizontal print positions and print density)
can be saved to support European style marking media etc.
♥ Large and backlit LCD display
    Backlit LCD display makes your confirmation of input contents easy,even if you work in a dim job site.
♥ The pitch can be set up to maximum 60mm.
    – Marking on tape: 4 up to 60 mm.
– Marking on tube: 10 up to 60 mm.
(Auto pitch function is available for more than 60mm)
♥ Economical refill-type ink ribbon
♥ Specifications
Items

Contents

Name

MAX ELECTRONIC LETTERING MACHINE LM-550A/PC

Dimensions

295(W) x 293(D) x 94(H) mm

Wight

2.4kg

Printing method

Thermal transfer method (300dpi)

Display

LCD dot matrix: 64×160 Pixel (Backlit)

Printing speed

40mm/s (Standard) , 20mm/s (Low temperature mode)

Maximum Printing length

Tube: 20m , Tape: 5m


By multiple copy printing,maximum 30copies,

upto Tube;100m, Tape;7m

Maximum number of characters to input

5,000 characters per file

Characters size

1.3,2,3,4,6mm height

Usable tube

ø1.5-8.0mm. (PVC tubes) (For ø1.5-2.0mm. tubes,the dedicated attachment (standard accessory) is required)
ø 2.0-6.5 mm. (Heat Shrinkable tubes)


Usable tape

Width 5,9,12mm. (Max genuine tape)

Tube cutting method

Auto half cut, manual full cut

Internal memory

250,000 characters (Maximum 50 files)

External memory

USB memory

Interface

USB 2.0 full speed

Power supply

DC12V,3.0A (Use only specified AC adapter (100V-240V) included in the package

Power consumption

MAX 30W

Operating environment

10°C to 35°C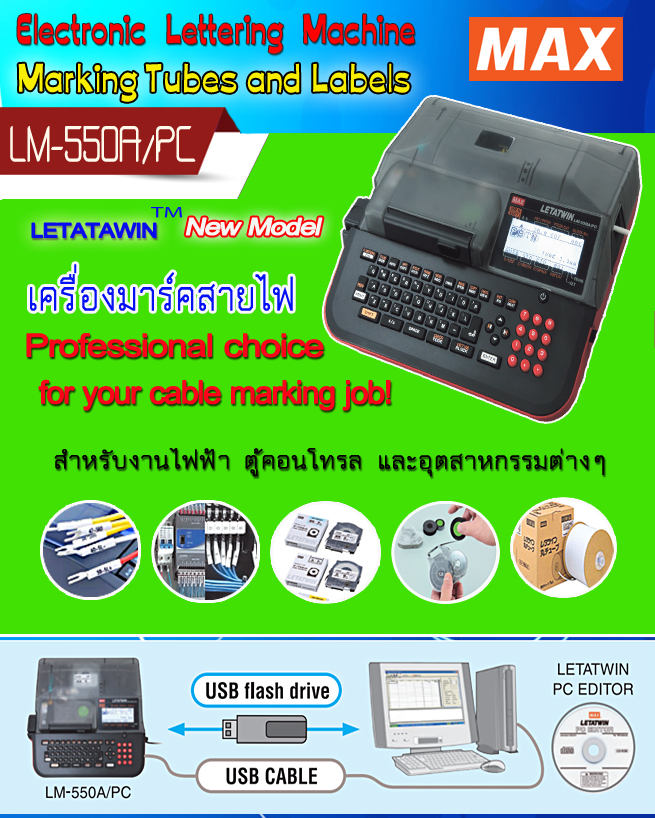 CONSUMABLES
(ตลับใส่ผ้าหมึก) สำหรับใส่เครื่องมาร์คสายไฟรุ่น LM-550A/PC
INK RIBBON CASE
LM-RC500 10PCS/BOX
(ผ้าหมึกสำหรับพิมพ์) สำหรับใช้กับเครื่องมาร์คสายไฟรุ่น LM-550A/PC
ECONOMICAL INK RIBBON
LM-IR50B (BLACK) 110m/ROLL 10 ROLLS/BOX
ปลอกสายสำหรับพิมพ์ (ใช้กับเครื่องมาร์คสายไฟทุกรุ่นทุกยี่ห้อ)
MAX HIGH QUALITY TUBE ปลอกสาย PVC สีขาวเนื้อด้านยี่ห้อ MAX
LM-TU432L
White 3.2mm. x 200m/Roll 1 Roll/Box (Recommended cable size 1.0mm2)
LM-TU436L
White 3.6mm. x 200m/Roll 1 Roll/Box (Recommended cable size 1.5mm2)
LM-TU442L
White 4.2mm. x 200m/Roll 1 Roll/Box (Recommended cable size 2.5mm2)
LM-TU452L
White 5.2mm. x 135m/Roll 1 Roll/Box (Recommended cable size 6.0mm2)
LM-TU464L
White 6.4mm. x 100m/Roll 1 Roll/Box (Recommended cable size 10.0mm2)
LM-TU480L
White 8.0mm. x 70m/Roll 1 Roll/Box (Recommended cable size 16.0mm2)
***กรณีต้องการปลอกสายสีขาวขนาดเล็กหรือใหญ่กว่าตารางนี้ สอบถามได้จากผู้ขาย 0-2529-6344
***ปลอกสายพีวีซีของยี่ห้อ MAX จะบรรจุในกล่องกระดาษสามารถดึงออกมาใช้งานได้อย่างง่ายดาย โดยมีขนาดตั้งแต่ 3.2มม ถึง 8.0มม.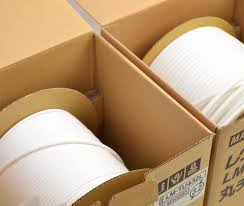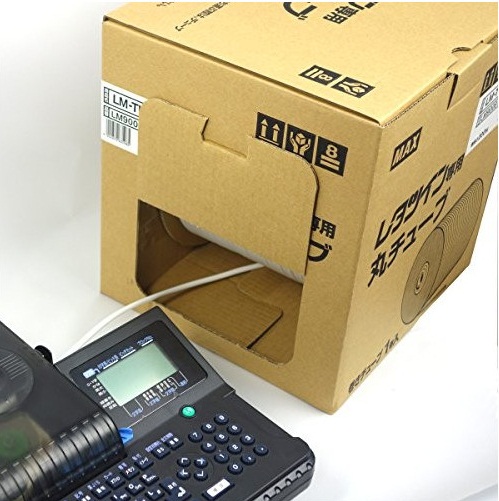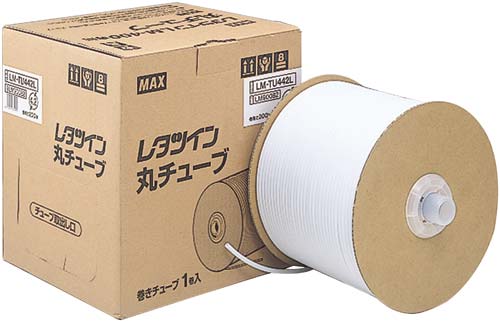 UBON QUALITY TUBE ปลอกสาย PVC สีขาวผิวมัน ยี่ห้อ UBON
UT-N2.5W
ปลอกสาย PVCขนาด 2.5มม.

White 2.5mm x 200m/Roll 1 Roll/Pack
(Recommended cable size 0.75mm2)
UT-N3.2W
ปลอกสาย PVCขนาด 3.2มม.
White 3.2mm x 200m/Roll 1 Roll/Pack
(Recommended cable size 1.0mm2)
UT-N3.6W
ปลอกสาย PVCขนาด 3.6มม.

White 3.6mm x 200m/Roll 1 Roll/Pack
(Recommended cable size 1.5mm2)
UT-N4.2W
ปลอกสาย PVCขนาด 4.2มม.

White 4.2mm x 200m/Roll 1 Roll/Pack
(Recommended cable size 2.5mm2)
UT-N5.2W
ปลอกสาย PVCขนาด 5.2มม.

White 5.2mm x 100m/Roll 1 Roll/Pack
(Recommended cable size 6.0mm2)
UT-N6.0W
ปลอกสาย PVCขนาด 6.0มม.

White 6.0mm x 100m/Roll 1 Roll/Pack
(Recommended cable size 10.0mm2)
***กรณีต้องการปลอกสายสีขาวขนาดเล็กหรือใหญ่กว่าตารางนี้ สอบถามได้จากผู้ขาย 0-2529-6344
เทปพลาสติกสำหรับพิมพ์ (ใช้กับเครื่องมาร์คสายไฟรุ่น LM-550A/PC)
 TAPE CASSETTE
LM-TP505Y เทป/ลาเบล ขนาดหน้ากว้าง 5มม. สีเหลือง
(YELLOW) :
5mm.(W) X 8M. (L)/pc. 10PCS./BOX
LM-TP505W เทป/ลาเบล ขนาดหน้ากว้าง 5มม. สีขาว
(WHITE) :
5mm.(W) X 16M. (L)/pc. 10PCS./BOX
LM-TP509Y เทป/ลาเบล ขนาดหน้ากว้าง 9มม. สีเหลือง
(YELLOW) :
9mm.(W) X 8M. (L)/pc. 10PCS./BOX
LM-TP509W เทป/ลาเบล ขนาดหน้ากว้าง 9มม. สีขาว
(WHITE) :
9mm.(W) X 16M. (L)/pc. 10PCS./BOX
LM-TP309T เทป/ลาเบล ขนาดหน้ากว้าง 9มม. ชนิดใส
(TRANSPARENT) :
9mm.(W) X 8M. (L)/pc. 10PCS./BOX
LM-TP312Y เทป/ลาเบล ขนาดหน้ากว้าง 12มม. สีเหลือง
(YELLOW) :
12mm.(W) X 8M. (L)/pc.10PCS./BOX
LM-TP312W เทป/ลาเบล ขนาดหน้ากว้าง 12มม. สีขาว
(WHITE) :
12mm.(W) X 16M. (L)/pc.10PCS./BOX
***สำหรับวัสดุสำหรับการพิมพ์ต่าง ๆ ของเครื่องมาร์คปลอกสายไฟรุ่นเดิม (LM-370A,LM-380A,LM-380E และ LM-390A/PC)
ยังคงมีจำหน่ายตามปกติ สามารถติดต่อได้ที่ฝ่ายขาย 0-2529-6344
Consumables/Printer Supplies and Media for old model
| | | |
| --- | --- | --- |
| Ink Ribbon Case /ตลับใส่หมึก | LM-RC310 | 1PC/Pack (10PCS/Box) |
| Economical Ink Ribbon /ผ้าหมึกสำหรับพิมพ์ | LM-IR300B (Black) | 50m/Roll (5Roll/Pack) (4Pack/Box) |
| Tape Cassette  | LM-TP305Y (Yellow) | 5mm(W) x 8m(L)/PC (10PCS/Box) |
| /เทป/ลาเบล/สติ๊กเกอร์สำหรับพิมพ์ | LM-TP305W (White) | 5mm(W) x 8m(L)/PC (10PCS/Box) |
| | LM-TP305Y (Transparent) | 5mm(W) x 8m(L)/PC (10PCS/Box) |
| | LM-TP309Y (Yellow) | 9mm(W) x 8m(L)/PC (10PCS/Box) |
| | LM-TP309W (White) | 9mm(W) x 8m(L)/PC (10PCS/Box) |
| | LM-TP309T (Transparent) | 9mm(W) x 8m(L)/PC (10PCS/Box) |
| | LM-TP312Y (Yellow) | 12mm(W) x 8m(L)/PC (10PCS/Box) |
| | LM-TP312W (White) | 12mm(W) x 8m(L)/PC (10PCS/Box) |
***หากลูกค้าต้องการส่งเครื่องพิมพ์ปลอกสายไฟยี่ห้อ MAX รุ่นเก่า เช่น LM-380A,LM-380E,LM-390A/PC
เข้ามาตรวจเช็คประเมินอาการเสีย สามารถติดต่อได้ที่ฝ่ายขาย 0-2529-6344 (สำหรับรุ่น LM-370A จะไม่มีอะไหล่สำหรับซ่อมแล้ว)
#Electronic Lettering Machine #Printing Machine Brother #MAX LETATWIN #Marking Tube #LM-390A/PC #LM-390A #LM-380A #LM-550A/PC MAX #PT-E850TKWLI
#เครื่องมาร์คสายบราเดอร์ #เครื่องพิมพ์ปลอกสายไฟและฉลาก #เครื่องมาร์คสาย #เครื่องพิมพ์ปลอกมาร์คสาย #ผ้าหมึกพิมพ์เครื่องมาร์ค #ปลอกสาย PVC #TR-100BK #LM-IR300B #LM-IR50B ribbon