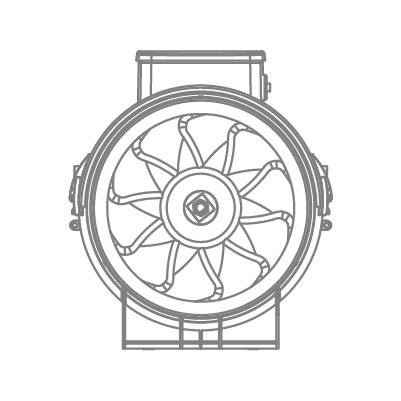 Product Application
Features:

Duct fan is an application of the axial fan. The air flow will be more forcus by adding the windshield.
Product Application:
---
Cooling fan for ventilation system
Ventilation fan for malls
Ventilation fan for tunnel working environment
Ventilation fan for house
1. Model Series :  DF = Duct Fan of Fulltech Brand
2. Blade Diameter :  150 = Ø150mm.    200 = Ø200mm.
3. Material of Frame : P = Plastic
4. Voltage :    11 = 115VAC   23 = 230VAC                                                 
5. Bearing :    B = Ball     S = Sleeve
6. Electrical Connection :   T = Terminal Type   W = Lead Wire Type
7.Speed :   H/L = Dual Speed (Standard)
Sometimes, professional photographer suffers from insufficient natural light condition during the photography. With the help of artificial light sources, such as the flashlights, it provides the light that the object needs. In addition, the flashlight can also help to increase the effect of emphasize the foreground , increase the depth of field and so on. It helps to make overall effect to be more prominent in the photography.
พัดลมฟูลเทค
บริษัท เทค แอนด์ ไทม์ ซิสเต็ม จำกัด เป็นหนึ่งในผู้นำเข้าพัดลมอุตสาหกรรมที่มีคุณภาพสูง ภายใต้แบรนด์ "Fulltech" (ฟูลเทค) สินค้าของเราสามารถตอบสนองความต้องการของลูกค้า ทั้งในด้าน คุณภาพ ราคา การบริการหลังการขาย โดยมีการทดสอบคุณภาพทุกชิ้นก่อนส่งถึงมือลูกค้า
Duct Fan : Cooling Fan : Fulltech
We're one of the leading import companies of fan products brand name "Fulltech". Our company is the distributor and representative of FULLTECH FAN product in THAILAND. Fulltech fans are widely accepted as being the leading brand name for every industry in THAILAND. The Fulltech product which we supply can meet all the needs of the customer. Our fans are tested for quality before delivery to the customer.